7th Tata Annual Biostatistics
&

Clinical Research Methodology Course, 2023
Dear Friends,
Greeting from Tata Medical Center, Kolkata, India.
We are conducting the 7th 'Tata Annual Biostatistics and clinical research Methodology Course' 2023 in person at Tata Medical Center, Auditorium, from 18th to 20th Aug 2023. We have limited the number of participants to 100 only to make it interactive and fruitful.
The link for the registration to be completed mentioning the details of electronic payment of course fees are given below.
The course fee is 5000 INR to be paid electronically to Tata Medical Centre Trust account. We will get back to you within a week of the payment confirming your registration.
NEFT DETAILS
Hospital Name
TATA MEDICAL CENTER
Payee / Cheque Name
TATA MEDICAL CENTRE TRUST
Hospital Address
14, Major Arterial Road (EW), Newtown Rajarhat, Kolkata-700160
Bank Name
HDFC BANK LIMITED
Bank Account No.
00601660000021
Bank Account Type
SAVINGS ACCOUNT
Bank Branch
FORT MUMBAI
Bank Address
Fort Mumbai, Manekji Wadia Building, Ground Floor, Nanak Motwani Marg, Mumbai-400001
IFSC Code:
HDFC0000060
MICR No:
400240015
Swift Code:
HDFCINBB
Nostro Account Details of HDFC Bank
For USD:     SWIFT-CHASUS33
A/C No.-001-1-406717

For EURO:  SWIFT-CHASDEFX
A/C No.-623-16-02308
We look forward to welcoming you at Tata Medical Center, Kolkata, in August 2023.
Best regards,
Course organizers
Soumitra and Sanjit
CONTACT DETAILS
Dr. Sanjit Kumar Agrawal/ Dr Soumitra Shankar Datta
Department of Breast Surgery & Palliative care and psycho – Oncology
Tata Medical Center
14 MAR (EW) Newtown
Kolkata 700156
Ph: +91 33 6605 7001
Email:
biocrmtata@gmail.com
Follow a manual added link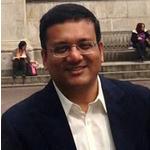 Dr Soumitra S Datta
MD (CMC,Vellore), DPM, DNB.
MRCPsych, CCT in Child Psychiatry (UK)
Senior Consultant Psychiatrist
Department of Palliative Care and Psycho-oncology
Tata Medical Centre, Kolkata, India
Honorary Research Associate
UCL EGA Institute for Women's Health (IfWH)
UCL School of Life and Medical Sciences
University College London
Tata Medical Center
Follow a manual added link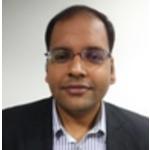 Dr. Sanjit kumar Agrawal
Senior Consultant
Department of breast Oncosurgery
Tata Medical Centre, Kolkata, India
MS (General Surgery),
Fellowship (Surgical Oncology),
Qualification in breast surgery
(European board of surgery),
Certificate in Applied Biostatistics( Harvard's University)
Tata Medical Center